Opening of the Technical Center-Academy
The newly opened Technical Center-Academy is open for everyone, especially for those looking to experience the pleasure of sports. The Technical Center-Football Academy's opening took place on September 1, 2010 in Yerevan's Avan district.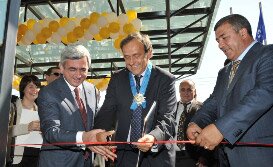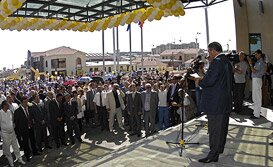 The official opening was performed by Armenian President Serzh Sargsyan, UEFA President Michel Platini and Armenian Football Federation President Ruben Hayrapetyan, who cut the red ribbon.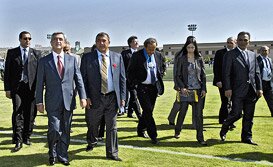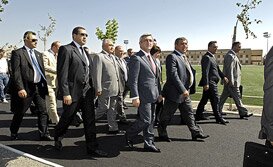 Academy's mission is to promote the development of football in Armenia. Our sports complex is complete with 5 football fields, swimming pools, a gym and a hotel complex with wide range of services available. Kids who love football are welcome here.

The Academy is one of the largest ones in the Southern Caucasus and is considered one of the best in Europe.